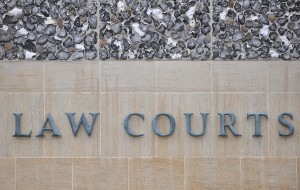 CFI handles a multitude of legal services such as manual court house filings, EFILINGS , research and document retrieval from any court house in Texas.  Mobile notaries are available for legal documents that can only be notarized at your clients place of business or home.
CFI Delivery's Process Service guarantees an unparalleled level of professionalism along with highly trained agents to get the job done. Our process servers are carefully selected and share CFI's business philosophy of speed, quality, operational excellence and customer service.

We ensure experience, training and proper certification to effectively handle your San Antonio/Austin and state wide Process Service needs. Our servers reduce the number of days documents remain undelivered, which saves time and money for law firms, courts and all parties involved.

Our Process Service handles most documents including:
Summons & Complaints

Subpoenas

Small Claims

Bank Levies

Writs

Affidavits
Call today to get information on CFI's Process Service.
Email us at [email protected] for more information about CFI Delivery's Process Service.